Hacker Floor Underlayment
Product Benefits: Green
Hacker Floor Underlayments have been Green, since it was just a color.
Hacker Industries, Inc. has an ongoing commitment to our environment. We have been using recycled content, since the first bag of FIRM-FILL® Gypsum Concrete was shipped thirty years ago. That commitment informs the decisions that we have made not just in the formulation of our products, but in the sound mats that we use and in the policies of our corporate headquarters. We intend to continue to make enviromentally friendly decisions for the next thirty years.
Downloads:
LEED® Quick Reference

Certificates of
Compliance VOC Emissions:

FIRM-FILL® VOC

FIRM-FILL® 2010+ VOC

FIRM-FILL® 3310 VOC

FIRM-FILL® 3310+ VOC

True-Screed® CLU #BR-9 VOC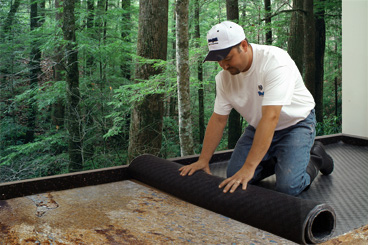 LEED Credit Map: