Press Release
Robb Rugg Named to Hacker Industries, Inc. Board of Directors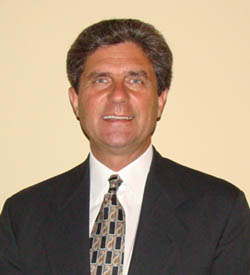 Newport Beach, Calif. (November 15, 2017) Robb Rugg has been appointed to the Board of Directors of Hacker Industries, Inc., supplier of Firm-Fill® Sound Control Mats (SCM) and Firm-Fill® Gypsum Concrete Underlayments (GCU) to Licensed Applicators who install them across North America.
Rugg, currently the Executive Director of the Drake Group LLC, brings over 30 years of experience in the construction industry to the Hacker Industries, Inc. Board.
"Robb is well known and respected in the construction industry for years of demonstrated leadership capabilities and dedication," Wes Hacker, CEO of Hacker Industries, Inc., said.
"I am excited to have this opportunity with one of the leading Underlayment and Acoustical Control Mat suppliers in North America," Rugg said. "Having spent my entire career in the construction industry, I've learned first-hand what makes a company successful — dedication to supplying a quality product, support of our customers and to our people who make the difference. Hacker Industries will continue to leverage this advantage to grow within the marketplace and exceed the expectations of our customers, employees and business partners."
Rugg began his career in the construction industry with L&W Supply Corporation in Chicago, Illinois, a wholly owned subsidiary of USG Corporation. After 19 years with USG, Rugg left in 1998 as the General Manager of their Industrial Gypsum Division for James Hardie where he was President of James Hardie Gypsum and EVP of James Hardie Industries until May of 2002. In 2010, Rugg returned to James Hardie as the Vice President of Strategic Accounts & Business Development where he remained until March of 2017. Rugg has also held executive leadership positions with ProBuild Holdings and Grabber Construction Products as well as being a building materials consultant, classified by the Gerson Lehrman Group as a GLG "Leader" which is their top 5% of consultants.
A graduate of the University of Illinois who earned his Bachelor of Science degree majoring in finance, Rugg continued his education with an M.B.A. from Saint Mary's College of California.
Hacker Industries, Inc. supplies a comprehensive line of FIRM-FILL® gypsum concrete floor underlayments and FIRM-FILL® SCM sound control mats for sound and fire protection floor to floor in multifamily, hospitality, and commercial projects. Our products are distributed and installed by trained Licensed Applicators throughout North America.
Since 1983, Hacker Industries, Inc. boasts over 2 billion square feet installed, and conducted over 400 acoustical tests since 2013. Our business is centered around the quality of our product and service to our customers.